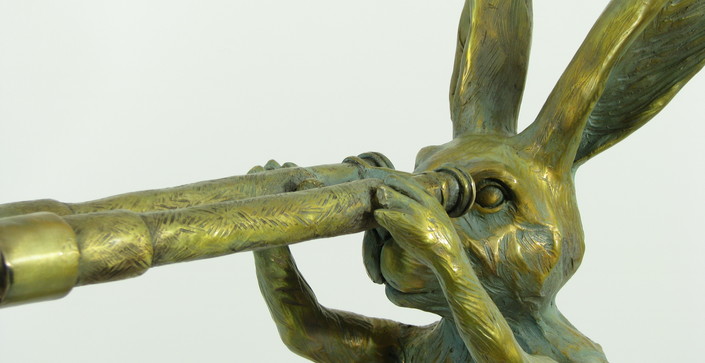 Jewelry
Wearable Art and affordable Sculpture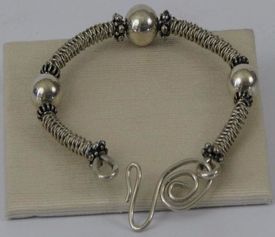 Carey views jewelry as wearable art and affordable sculpture. His beginnings are in jewelry design, and one of his first pieces became an award winner. From there, he went on to design his own custom wedding rings, and continues to design and produce jewelry in various metals and price ranges.
Carey designs and hand makes his jewelry creations in cast gold and silver, silver wire and both precious and semi-precious stones. He creates custom designs for clients from avant-garde to traditional and all points in between.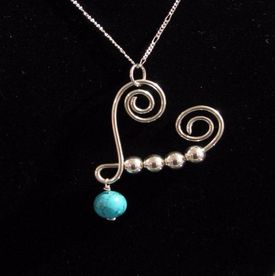 Carey is clear about his philosophy: "There is no hard and fast line that says sculptural jewelry can't be art. Or that art can't take the form of jewelry.
Art by definition conveys a message which generates an emotion. That emotion is in and of itself a form of communication, an idea that makes an impact."
He further states:
"Not every form of art communicates with every viewer which only means there is a mismatch between that piece and that person, not the absence of art."
Carey Hosterman's work has been exhibited in multiple galleries, including Rabbask Designs and The Master's Fine Art Gallery in Loveland, Colorado.
By following each path as it presents itself, Carey is constantly evolving his scope and range, exploring new areas and keeping pace with the times.
Custom Jewelry
Commissions for custom jewelry are invited, whether a formal wedding set, an informal piece, or even the development of a piece for fundraising purposes.
Click here to contact us with your inquiry. Let's develop your personal message in precious metals and stones!